Kangaroo Island Accommodation Search
For Cheap, Luxury or Discount Hotels around Kangaroo Island
Kangaroo Island in South Australia is a beautiful destination, offering amazing views, beaches, wildlife and more. When planning your visit, it's important to choose the right accommodation to make the most of your stay. Here are some of the best accommodation options in and around Kangaroo Island:
1. The Aurora Ozone Hotel
Situated in Kingscote, the Aurora Ozone Hotel is one of the most popular hotels on Kangaroo Island. This hotel offers a great location, with stunning sea views and a range of comfortable rooms to suit all budgets. With easy access to nearby attractions, this is a great base from which to explore Kangaroo Island.
2. Kangaroo Island Seafront
Located in Penneshaw, Kangaroo Island Seafront is a comfortable hotel offering sea views, spacious rooms and easy access to the ferry terminal. The hotel also offers a range of facilities including a restaurant, bar and outdoor pool, making it a popular choice for families and couples alike.
3. LifeTime Private Retreats
Looking for something more secluded and luxurious? LifeTime Private Retreats offers a range of beautiful properties in stunning locations around Kangaroo Island. These properties range from secluded cottages to stunning beachfront villas, all with their own unique charm and style. Perfect for a romantic getaway or a family holiday.
4. Mercure Kangaroo Island Lodge
Located in American River, the Mercure Kangaroo Island Lodge is a peaceful retreat offering stunning water views and comfortable rooms. With an on-site restaurant and bar, as well as easy access to nearby attractions, this is a great choice for those looking for a relaxing and comfortable stay on Kangaroo Island.
5. Southern Ocean Lodge
If you're looking for the ultimate luxury experience, Southern Ocean Lodge is the perfect choice. This stunning eco-lodge offers breathtaking views of the coast and countryside, as well as luxurious suites, a spa and a gourmet restaurant. With all the amenities you could possibly need, Southern Ocean Lodge is the perfect choice for a special occasion or a truly indulgent getaway.
No matter what your budget or preferences, Kangaroo Island offers a range of accommodation options to suit all needs. From comfortable hotels to secluded retreats, there's something for everyone in this beautiful corner of South Australia.
This is the worlds leading discount accommodation cross search engine

save up to 80%


This is the same set of services most travel agents use, Free to bookmark and share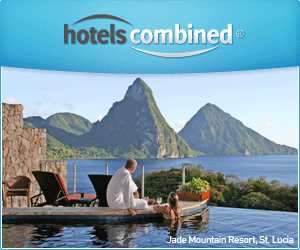 This is the site for Kangaroo Island South Australia . Are you searching in the right Australian Region?
MOVE PORTAL